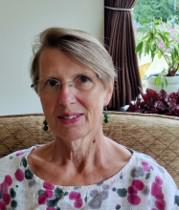 • National Teaching Fellow, Higher Education Academy
• Honorary Research Fellow, Nuffield Department of Medicine / Harris   Manchester College, Oxford University
• Honorary Teaching Fellow, Oxford Brookes University
An experienced educator and facilitator with a rich and varied experience in the UK and overseas, drawn from working across community, adult, further and higher education.
I specialise in collaborative and participatory approaches to learning, teaching, programme development, evaluation and research which challenge assumptions and encourage transformational learning.
In 1993, I wrote that I see learning as "a process that prepares for successful participation in an increasingly interdependent world……fostering global understanding and developing skills for effective living and working in a diverse world" .
Almost 30 years later, social justice, interdependency, collaboration, and global health (in its widest sense) remain central to my life and work.

And I see open dialogue as one of the most valuable tools in our collective toolbox.